Description
Product Information 
Brand: Calpol
Size: 100ml


Product Description

Calpol Sugar Free Infant Suspension is a strawberry flavoured oral suspension and is used for the relief of: Fever (raised temperature), post-immunisation fever, cold and flu symptoms, teething, headache, sore throat, earache and other aches and pains. This product is intended for use in children aged 2 months to 6 years. Contains Paracetamol. Do not give this medicine with any other paracetamol-containing products. Immediate medical advice should be sought in the event of an overdose, even if the child seems well. If symptoms persist consult your doctor. As with all medicines, if your child is currently taking any other medicine consult your doctor or pharmacist before using this product. Please see leaflet. Keep out of the reach and sight of children. Check that the cap on the bottle is securely engaged at all times.
Dosage:
Infants 2–3 months: 2.5 ml. Leave 4–6 hours before a second dose. Can be given to babies 2-3 months with post-vaccination fever. Can also be given for other causes of pain and fever as long as they weigh over 4 kg and are not premature. Do not give more than 2 doses. Leave at least 4 hours between doses. If further doses are needed, talk to your doctor or pharmacist.
Infants 3–6 months: 2.5 ml. Up to 4 times in 24 hours.
Infants 6–24 months: 5 ml. Up to 4 times in 24 hours.
Children 2–4 years: 7.5 ml. Up to 4 times in 24 hours.
Children 4–6 years: 10 ml. Up to 4 doses in 24 hours.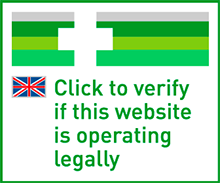 Payment & Security
Your payment information is processed securely. We do not store credit card details nor have access to your credit card information.